Biocultural Diversity Series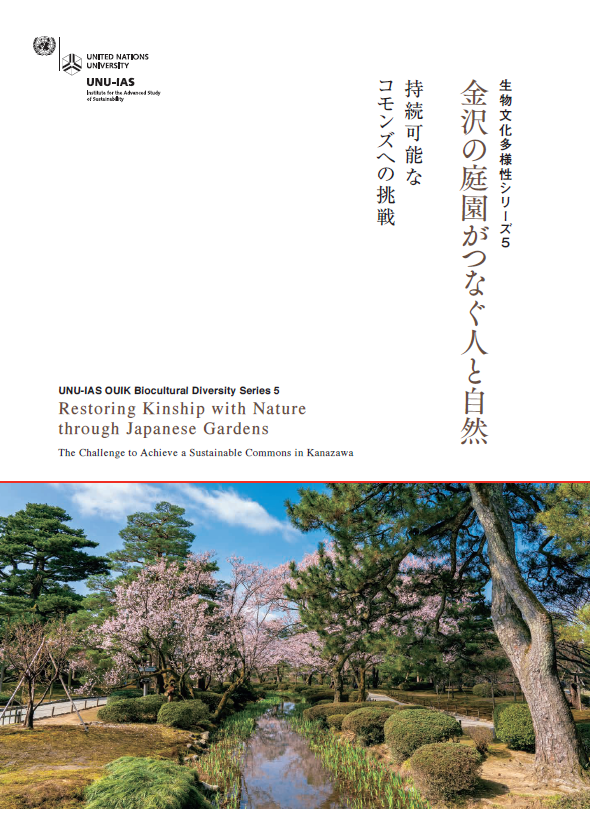 The book introduces unique roles and teachings of Japanese Gardens in Kanazawa City in a relation with human society and it is breaking new ground for Kanazawa's sustainable future.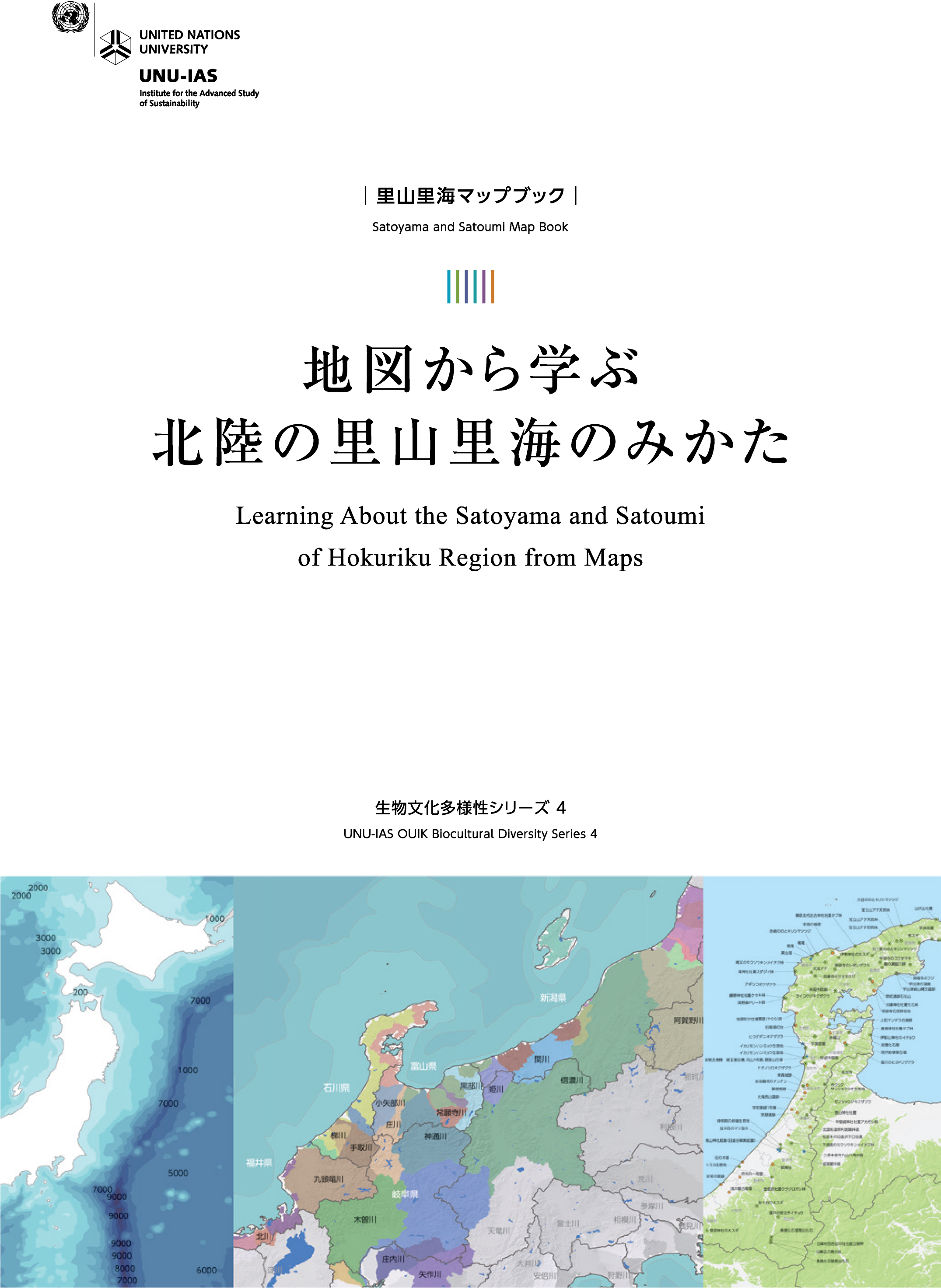 Map information  compiled by various scales to learn about  the link between anthropogenic activities and physical environment within Hokuriku Region.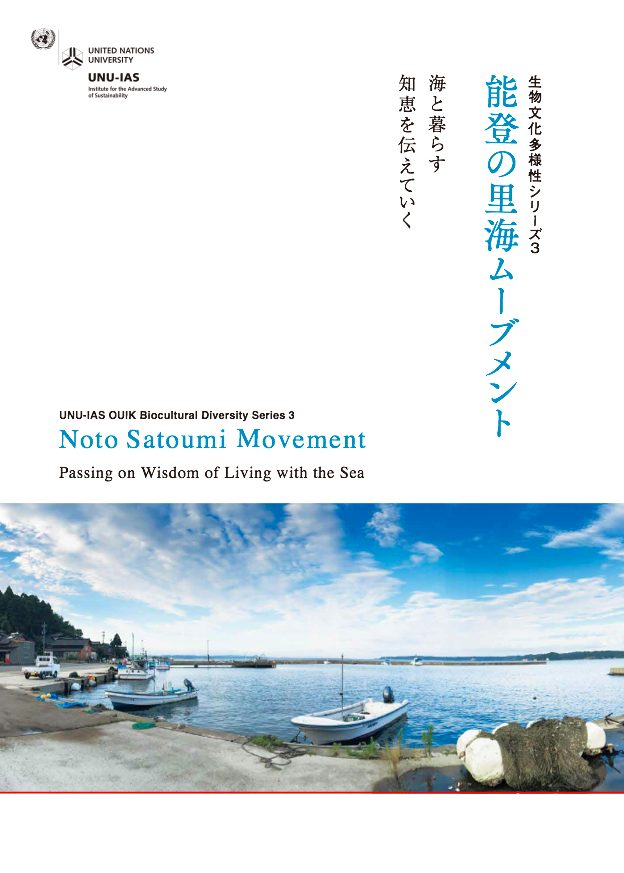 It documents discussions and article contributions by speakers who participated in the OUIK Noto Satoumi Lecture Series held in 2015. This lecture series highlighted the Noto Satoumi Movement, which emphasizes local, traditional wisdom of living with the sea, and led in part to the Noto Peninsula's designation as a Globally Important Agricultural Heritage System (GIAHS) in 2011.
The Noto Satoumi Movement aims to establish the Noto region of Ishikawa Prefecture as a leading center for satoumi research and conservation efforts on the Sea of Japan, as well as to promote a deeper awareness both in and outside of Japan of the concept of Satoumi, the charm of Noto's satoumi and its related livelihoods, and the importance of satoumi conservation. The booklet is vailable from here