This symposium celebrated the 10th anniversary of OUIK and was positioned as the eighth event in the SDGs Social Dialogue series. A lively discussion unfolded on how to preserve local culture and its unique natural heritage while also integrating such efforts with achievement of the SDGs by 2030.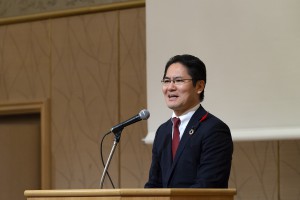 Kazuhiko Takemoto (Director of UNU-IAS) opened the event with a review of OUIK's activities to date. OUIK was established in 2008, and in 2011 Noto's Satoyama and Satoumi became one of the first designated GIAHS sites in Japan. In 2015, OUIK proposed to the international community "biocultural region" as a concept for unraveling the connections between Kanazawa's urban culture, nature, and surrounding agricultural villages. He also touched on 2016 Ishikawa Declaration adopted at the First Asian Conference on Biocultural Diversity. As a locally rooted international organization, OUIK has also promoted efforts to achieve the SDGs since their adoption in 2015. Its focus has been on conserving and utilizing the unique biocultural wealth of Ishikawa and Kanazawa, while also establishing the region as a model of local sustainability. Takemoto concluded his talk by expressing OUIK's continued commitment to region's growth through research and networking between the local and international communities.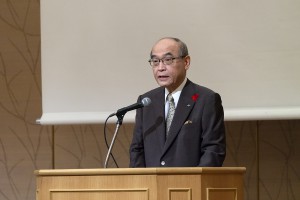 The next speaker was special guest Masanori Tanimoto (Governor of Ishikawa). Looking back, he reported on the events leading up to OUIK's establishment in April 2008, Ishikawa's satoyama initiatives at the 9th meeting of the Conference of the Parties (COP9) to the Convention on Biological Diversity, and the holding of the COP10 closing event in Ishikawa. He closed with the hope that "OUIK will continue to propose new ideas and take actions that contribute to the region's revitalization."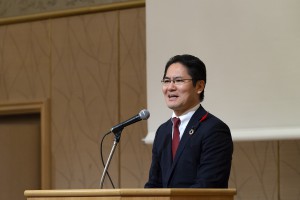 Taizo Hosoda (Deputy Mayor of Kanazawa) read a celebratory letter from Mayor Yukiyoshi Yamano describing how deeply rewarding the establishment of an UNU operating unit has been for Kanazawa, adding new appeal to the city's history, tradition, and culture as it seeks to become a center of international exchange. The keynote lecturer Shiro Wakui (Distinguished Professor of Tokyo City University) talked centered on how to pass down links between nature and culture to the next generation. The talk began with a recognition of Earth's limits and the need to revise present-day lifestyles from a backcasting approach: "We are called to pay more attention in our daily lives to the fact that the planet's future has reached a level of crisis and that we must find a way to transform how we live and work." He then suggested the possibility for developing countries to introduce community development approaches and systems inspired by the model set by Ishikawa and Kanazawa, which have developed into a Regional Circular and Ecological Sphere (Regional CES) where people live and work in harmony with nature.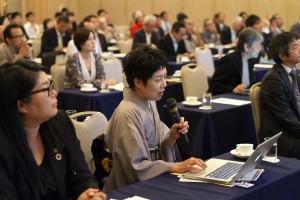 The panel discussion in part 2 began with activity reports from the panelists in their respective fields: Tomonobu Endo (General Director, Agriculture, Forestry and Fisheries Dept., Ishikawa Prefecture), Yuki Hagino (Team Maruyama), Asami Kato (Rootive Co., Ltd.), Evonne Yiu (Research Associate, OUIK), Juan Pastor-Ivars (Research Associate, OUIK), and Chao Jung-tai (the Society for Wildlife and Nature (SWAN) International, Taiwan). Various initiatives and perspectives were presented, including an initiative drawing on local industry and culture in Noto, forest-related environmental education assistance at Mii Elementary School in Wajima, use of the SDGs based on the satoumi concept, a report on GIAHS, conservation of ecosystem services in Kanazawa, and the biocultural diversity of tea in Taiwan.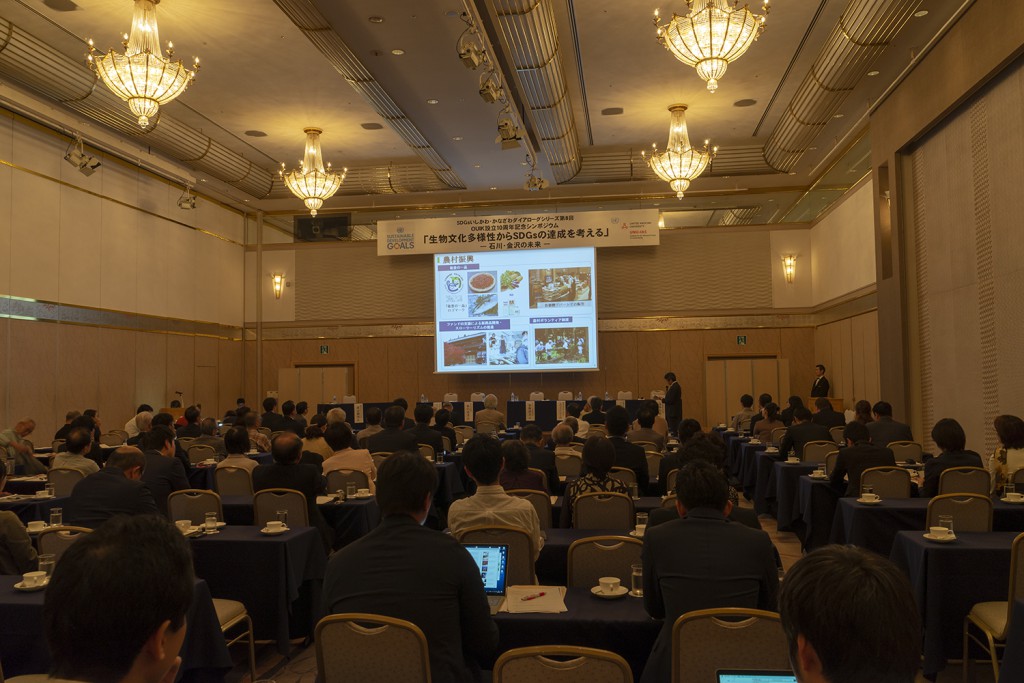 At the end of the discussion, the panelists shared thoughts on OUIK's next 10 years, with Endo expressing a desire for more global communication of the Japanese experience so that developing countries can make use of it, Kato asking for more attention to be given to foresters, Hagino expressing an intention to create more opportunities for exchange and reciprocal learning with touring visitors, and Jung-tai stating, "People working on the ground/in the field/on the front lines have a wealth of knowledge and yet are struggling to adapt to today's dizzying changes. We need to learn more from such people and help them adapt." Moderator Tsunao Watanabe (Director, OUIK) closed the discussion by saying, "It seems the most fundamental and important thing we can do is to reassess the natural and cultural resources that exist only in Ishikawa and Kanazawa. From there I think we can work toward the SDGs in a way that is authentic to this region."
Koji Nakamura (Director, Ishikawa Museum of Natural History; Visiting Professor, UNU-IAS) closed the symposium with a farewell request, "We ask for your continued support so that OUIK can continue to do its work sustainably."