Staff Profileスタッフプロフィール
Tsunao Watanabe
Director, Operating Unit Ishikawa/Kanazawa,
United Nations University Institute for the Advanced Study of Sustainability
Mr.Tsunao Watanabe graduated from the Faculty of Agriculture of the University of Tokyo with a major in landscape architecture in 1978. After serving as Director of the Biodiversity Policy Division and Councilor for Nature Conservation in the Ministry of the Environment of Japan, he was appointed as Director-General of the Nature Conservation Bureau in January 2011. He played a pivotal role in the success of the 10th meeting of the Conference of the Parties to the Convention on Biological Diversity (CBD COP10) in 2010 in Nagoya City, Aichi Prefecture. He has also been engaged in research as a Senior Research Fellow of the Japan Wildlife Research Center since October 2012. He has been Director of the Operating Unit Ishikawa/Kanazawa (OUIK) since January 2014.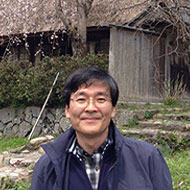 Juan Pastor Ivars
Research Associate, Operating Unit Ishikawa/kanazawa,
United Nations University Institute for the Advanced Study of Sustainability
From Denia, Spain, a city bathed in the light of the Mediterranean. He moved to the ancient capital of Kyoto in 2009 where he deepened his understanding of traditional Japanese culture.
His main areas of interests are "space" and "nature". He holds an MA in architecture with a focus on building from Polytechnic University of Valencia, and an MA in architecture with a focus on landscape architecture from the University of Technology of Kyoto through a Monbukagakusho scholarship. He was a JSPS fellow at Kyoto University and received a doctorate in architecture from the Polytechnic University of Valencia with a focus on Japanese gardens. His doctoral thesis was on "Ma and Oku, Ogawa Jihei and Japanese Garden of the 19th Century". Professionally, he has worked for six years in a public government organization in Spain as an architect, urban planner and legislator; has undertaken diverse internships in architecture studios, including the Kengo Kuma firm; and provided part-time assistance for three years at Kyoto Gakuen University in Kameoka, focusing on the topic of "Nature and City". At OUIK, he will draw on his knowledge from the fields of architecture, urbanism and landscape ecology, as well as his experience as a researcher, designer and academic, to work towards his vision of "nature reclaiming the city"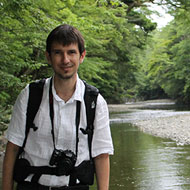 Yoko Tomita
Programme Associate, Operating Unit Ishikawa/kanazawa,
United Nations University Institute for the Advanced Study of Sustainability
Prior to joining UNU-IAS, she worked at Hakusan Tedorigawa National Geopark as a Coordinator of International Relations, which also involved working closely with UNESCO and the Japanse Geoparks Network (JGN) on global geopark projects. She holds a BA in International Relations from Ferris Women's University in Yokohama. Originally from Kaga, Ishikawa Prefecture, Yoko brings a truly international perspective to OUIK, having worked in England, Switzerland, and India previously.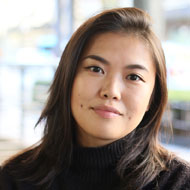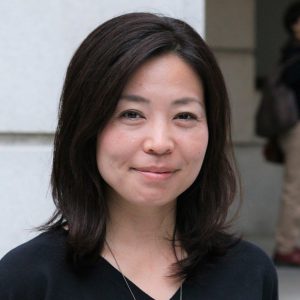 Akiko Urakawa
Administrative Assistant, Operating Unit Ishikawa/kanazawa,
United Nations University Institute for the Advanced Study of Sustainability
Born in Aichi Prefecture. After working at a travel agency desk, as an English teacher for children and as an office staff in a graduate school laboratory, she has been involved in OUIK activities as an office assistant since 2018. She has lived in many different regions mainly due to her husband's relocation and has gained her professional experience mostly in back office work. She works daily supporting the operations of the OUIK amid the splendor of nature in Ishikawa and the refined culture of Kanazawa.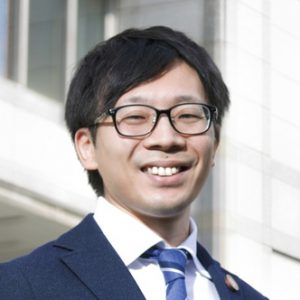 Cosmo Takagi
Research Associate, Operating Unit Ishikawa/kanazawa,
United Nations University Institute for the Advanced Study of Sustainability
After graduating from university, he worked at a non-profit organization and in the business sector, and then he assumed a post at the municipal government of Yamato City in Kanagawa Prefecture. He worked as a municipal government staff member for 5.5 years before leaving the position to become a doctoral student in the USA to study "SDGs Localization at Local Governments". He finished a training course called "Executive Leadership Programme in Evaluation and Sustainable Development Goals (ELPE)" in 2018. He is also working at Keio University as a Project Research Associate (Cross Post). At OUIK, he is working on research projects regarding SDG Localization in the local government.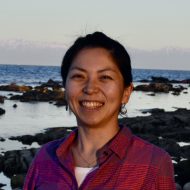 Sayako Koyama
Research Associate, Operating Unit Ishikawa/kanazawa,
United Nations University Institute for the Advanced Study of Sustainability
She completed MSc Conservation Science at Imperial College London in the UK. After working at an environmental consultancy in Tokyo and experienced conservation related work as a park ranger in Ogasawara Islands, she worked as a freelance translator especially in the field of environmental conservation. She then moved to Ishikawa Prefecture and was entrusted to support OUIK's research. She also worked as a staff member of Kanazawa University on the Satoyama Satoumi Meister Training Program and she also supported the Noto SDGs Lab in Suzu City as a collaborative researcher. At present, she works as a research associate of OUIK focusing on biocultural diversity in Noto region and Noto GIAHS (the Globally Important Agricultural Heritage Systems). She also supports Noto SDGs Lab. in Suzu City as a collaborative researcher.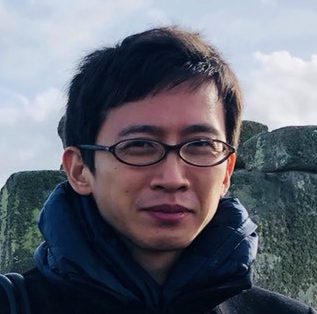 Yuya Tsuda
Research Associate, Operating Unit Ishikawa/kanazawa,
United Nations University Institute for the Advanced Study of Sustainability
Born in Kahoku city, Ishikawa prefecture. Bachelor of Arts, Department of Archaeology, History, The University of Tokyo. Master of Letters, Archaeology, General Culture, The University of Tokyo. Master of Science, International Development: Globalisation, Trade and Industry, The University of Manchester.
Mr Yuya Tsuda engages in research and work in the interdisciplinary field of tourism, regional development and cultural resources and sustainability and SDGs by utilising his experience and knowledge of international development, industries, and cultures especially from the perspective of tangible resources assets. Before joining, he worked as an intern at the OUIK to conduct the research of the tourism sector in the regions in Ishikawa prefecture, designated in the UN system for sustainable resource management, and the assignment of the localisation of SDGs indicators for culture developed by UNESCO.
After the graduation from the University of Tokyo, he engaged in marketing and promotion in a Japanese engineering consultancy company for infrastructure and real estate development and ODA in low-income and middle-income countries. He had long experience of work in Southeast Asia including the work of the marketing manager of Indonesia office and the business trips in Vietnam and Myanmar. In 2019, he obtained the master's degree in the University of Manchester and experienced the practices of sustainable tourism as an intern in the World Heritage and Sustainable Tourism Programme at the World Heritage Centre, UNESCO. He started his internship at the OUIK in August 2020 and started the current work in January 2021.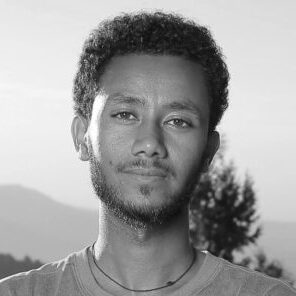 Alebel Melaku Kolech
Research Assistant, Operating Unit Ishikawa/kanazawa,
United Nations University Institute for the Advanced Study of Sustainability
Born in Womberma, Gojam, Ethiopia. Bachelor of Science in Natural Resource Management from the University of Gondar in 2015 and MSc in Agroforestry and Soil Management in 2017 from the Wondo genet College of Forestry and Natural Resources, Hawassa University, Ethiopia. Before joining, he worked as a lecturer at Debre Markos University in Ethiopia since July 2018. He engaged in delivering courses for undergraduate students, undertaking research, and community service activities. His research interests include Agroforestry, Climate Smart Agriculture, Urban forestry, and Urban Ecology. Now he works as a Research Assistant in OUIK while studying for my PhD degree in sustainability science at UNU-IAS.
Internインターン
Mami Harada
Master's course first grade, Kyoto University Graduate School of Global Environmental Studies
(Internship: Sep.-Dec. 2015)
During the internship period, I reviewed the action plans of Noto Globally Important Agricultural Heritage Systems (GIAHS). It was a really rewarding experience to develop the tentative plan I presented as a basis through discussions with the members of the promotion council and Ishikawa Prefecture. In order to present the plan, I studied the promotion system of Noto GIAHS and compared it with other GIAHS regions through documents and field surveys.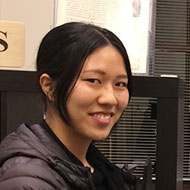 Kasumi Kato
Master's course first grade, Kyoto University Graduate School of Global Environmental Studies
(Internship: Sep.-Dec. 2015)
During my internship research, I focused on Satoyama of Satoyama-Satoumi. I gathered information by actively participating in relevant promotion activities. Based on the information, I proposed plans for the promotion of the future use and management of Ishikawa Forest Park. After the MISIA forest observing event within the park, I created the MISIA Forest Guidebook, which explains in clear terms the relationships between creatures living in the forest, and their relationships with Satoyama, so that elementary school children could easily understand, and outlined the highlights of three routes through the forest.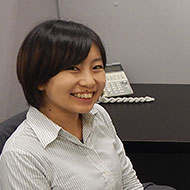 Akane Matsuo
Junior at master course, Kyoto University Graduate School of Global Environmental Studies (Internship: Sep. to Dec. 2018)
Through internship training, I was able to visit many field sites in Ishikawa, mainly Noto, and interact with various entities, thus achieving the three goals I set at the program's start: 1. Conduct primary research for my master's thesis, tentatively titled, "Sustainable local tourism development using satoyama and satoumi: Noto's GIAHS site as subject," 2. Understand OUIK's activities, and 3. Gain real-world experience for career building after graduation.
I was especially focused on the Ishikawa International Cooperation Program for GIAHS. The experience of studying in Noto alongside JICA trainees from Ifugao, Philippines, and UNU study abroad students who took part in the study tour through UNU's academic program will serve me the rest of my life.
I also had the opportunity to take part in a workshop where we made educational materials for Noto's GIAHS using the picture book Let's Make a Harvest Feast!, which reaffirmed the importance, and difficulty, of transmitting the value of satoyama and satoumi to the next generation.
In Kanazawa alone, I learned a great deal about gardens and tea ceremonies and other beautiful aspects of Japanese traditional culture with which I was previously unfamiliar, having grown up in Tokyo. There was a memorable moment when, participating in a tea ceremony using charcoal made in Noto, I realized the intimate connection between Kanazawa culture and the nature of Noto, and the concept of biocultural diversity advocated by OUIK hit me on a gut level. I hope to take all of my heartfelt appreciation for the people of Ishikawa who have helped me during the internship and channel it into my research.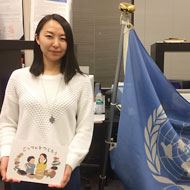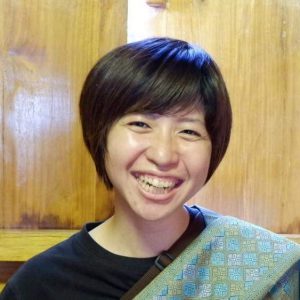 Yuka Mukai
4th year student, Department of Environmental Science, Faculty of Bioresources and Environmental Sciences, Ishikawa Prefectural University (May to August 2019)
From October 2018 to March 2019, I went to study in Laos about the essence of environmental education as part of the Education for Sustainable Development (ESD). My aim was to give back what I have learned there to the environmental education in Ishikawa Prefecture someday. However, I didn't fully understand Ishikawa Prefecture's environmental education and the SDGs, so I decided to study them as much as I can through an internship at OUIK. Through the Feast Project of the Mii SDGs, lectures at the Satoyama Museum in MISIA's Forest, sea trash surveys at Hegura Island, and participation in SDGs café events and meetings during the internship, I learned about the current state of environmental education and the SDGs, and I also realized the difficulty of developing something through partnerships between the implementers and the governments. Furthermore, through a presentation at the Kanazawa University Satoyama Seminar and by carrying out SDGs education at Iida High School, I was able to impart what I have learned in my studies overseas and made them deliberate on local issues. I was surprised that even high school students have a proper grasp of the local issues and are thinking about them. I also felt that there is a gap between what the adults and the children are thinking, and it made me think about what role I can play in Ishikawa in the future. In the three months of the internship, I learned more than I had imagined I could, and it had allowed me to give shape to a core part of my future career.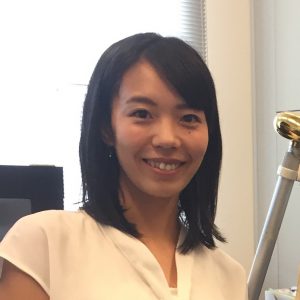 Satoka Narushima
(June to September 2019)
For the internship, I set four goals for myself, which I was able to fulfill, namely 1) to learn about the biocultural diversity linking the richness of nature and culture, 2) to learn about initiatives for the SDGs in Ishikawa Prefecture, 3) to learn about OUIK activities, and 4) to get involved in managing events and programs. I was also able to take part in various events and activities, and became aware of many new things during these three months. And for someone like me, who come from Chiba Prefecture, it was also an opportunity to appreciate the wonders of Japanese culture by living in Ishikawa Prefecture and experiencing the traditional crafts and culture representing Japan. In the future, I would like to make the most of my internship experience and continue to explore the ways that I can help realize a sustainable society. I would like to express my heartfelt thanks to everyone who have made this possible and to all the local people for their support throughout my internship.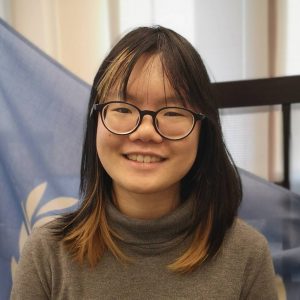 Maythawee Ratchatawijin
4th year student, Department of Transdisciplinary Science and Engineering, School of Environment and Society, Tokyo Institute (Internship: Dec 2019 – March 2020)
Three months as an intern at OUIK help me understand about 1) activities in OUIK, 2) biocultural diversity in Ishikawa and Kanazawa and 3) career path as a researcher. By participating as a staff in "Hokuriku SDGs stakeholder meeting 2019" and "SDGs café #9 – Kanazawa transportation in 2030", I learned about inclusive decision-making in city level. I found Kanazawa citizens active and well-aware of biocultural diversity reflecting the result of UNESCO designation of Kanazawa as creative city. My main contributions at OUIK are 1) designing new look of OUIK website including blogs extracted from booklet's chapter to boost online access and 2) producing video promotion for Japanese garden research project. From mentioned work, I gained deeper understanding of Japanese garden's role in biocultural diversity conservation that it serves the city not only through aesthetic elements but also through ecological services. As I got to join team meeting and see the research progress from proposal planning, report writing to public outreach, my career path as a researcher becomes clearer. Since my interest falls between science communication and community-related research, I see how both interests meet in real situation and got highly motivated. The opportunity to be in the city that is rich in biocultural diversity and surrounded by talented and inspiring people also induces my personal growth in many ways. I deeply appreciate this chance and encourage those who are interested in similar experience to pursue this internship opportunity.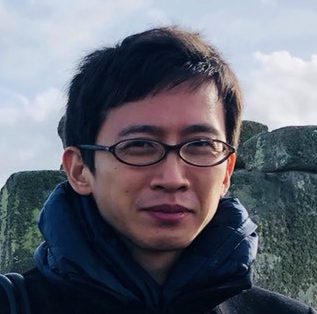 Yuya Tsuda
(Internship: Aug 2020 – Nov 2020)
During my internship, I engaged in working on mainly three things: 1. Comparative research on tourism promotion in the Noto region, Kanazawa city and Hakusan city, designated under different UN system initiatives for conservation and sustainable use of natural and cultural resources. 2. The involvement in one of the regular meetings of municipality officers in Japan for the UNESCO Creative Cities Network. 3. The involvement in Kanazawa city's SDGs promotion policy, especially in the promotion of sustainable tourism and the governance for SDGs.
I learnt the difference and commonalities in the backgrounds and orientations of tourism and the related industries' promotion policies under the different designation systems. Besides, I learnt the activities for sustainable resource management and use in both the public and private sectors and the governance over them. The key takeaway that I became aware of  in the research is that the influence and its effects of the socio-economic coherence of people stemming from the communities are essential while the complexity of the issues that the regions addresses has increased due to the impact of Covid-19 and the transformation of the population structure.
 I was given a chance to introduce the UNESCO's SDGs indicators for culture to several municipality officers. I learnt how to operate workshops by supporting operations. Also, I, who started the study of culture from tangible cultural resources, reconfirmed the broadness of what the word, 'culture' signifies and realised why the concepts of freedom of cultural expression and the cultural diversity are important to be disseminated. It was a special experience that Kanazawa city's uniqueness gave me where both traditional culture and innovative and contemporary culture co-exist.
I learnt the methodologies of SDGs promotion policies through the participation in the meetings of Kanazawa city, especially the approach from the perspective of institution development to introduce SDGs local indicators and the approach to foster individual projects in co-operation with the private sector from a bottom-up perspective. Recalling the lectures of industrialisation policies of regions when studying abroad, I could get useful awareness of how to promote SDGs' realisation of firms.
The internship was an exceptional opportunity to think about what sustainable society is and how to realise it. I express my best gratitude to those I communicated with during this internship. I will work to make better use of this awareness in coming opportunities.