Publication
出版物のご紹介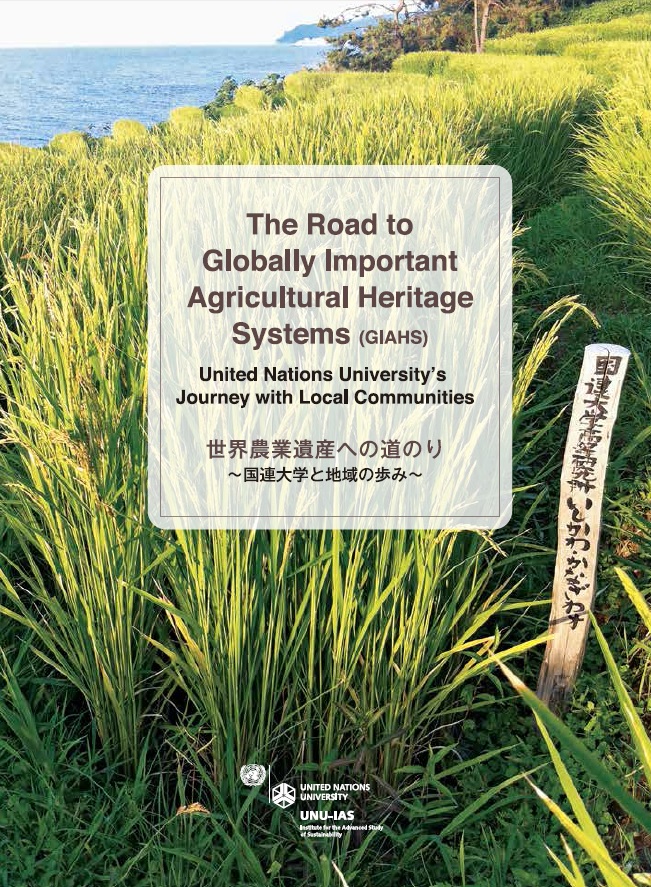 The Booklet presents the value and history of GIAHS through the  cases and reports from Japan and East Asia. (For a higher resolution version, please download from here)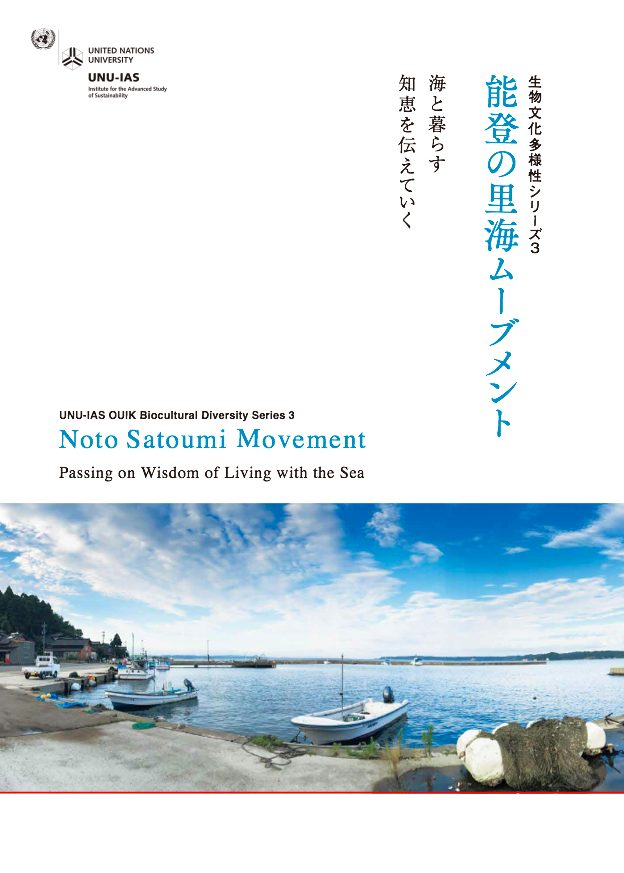 It documents discussions and article contributions by speakers who participated in the OUIK Noto Satoumi Lecture Series held in 2015. This lecture series highlighted the Noto Satoumi Movement, which emphasizes local, traditional wisdom of living with the sea, and led in part to the Noto Peninsula's designation as a Globally Important Agricultural Heritage System (GIAHS) in 2011.
The Noto Satoumi Movement aims to establish the Noto region of Ishikawa Prefecture as a leading center for satoumi research and conservation efforts on the Sea of Japan, as well as to promote a deeper awareness both in and outside of Japan of the concept of Satoumi, the charm of Noto's satoumi and its related livelihoods, and the importance of satoumi conservation. The booklet is vailable from here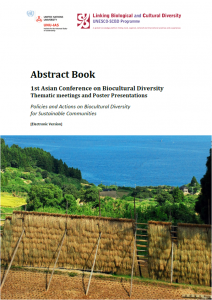 Abstract Book of 1st Asian Conference on Biocultural Diversity Thematic meetings and Poster Presentations
Policies and Actions on Biocultural Diversity for Sustainable Communities
ISBN: 978-92-808-4572-3 [Electronic Version]
*Note: the ISBN and the page number are different from printing version.