In May 2021, the Noto GIAHS Biodiversity Working Group was established within the Noto Regional Association for GIAHS Promotion and Cooperation, organized by local municipalities in the Noto region. The expert members of the working group took the lead in applying for the "Pro Natura Fund Grant" (domestic activity grant) from the Pro Natura Foundation JAPAN (PNFJ) last year. It was adopted and the project was carried out for one year from October 2021.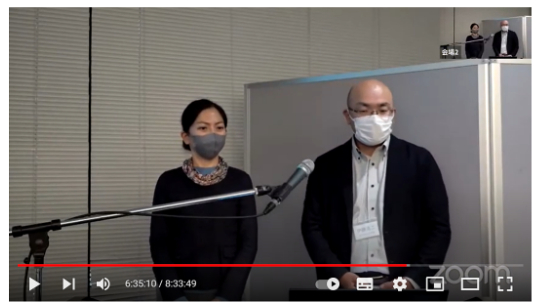 The outcome reporting session of this one-year project was held in Tokyo on November 26, 2022. Two of the project members, Dr. Koji Ito of Gifu University and Ms. Sayako Koyama of the United Nations University (UNU-IAS OUIK) gave a presentation titled "Creating a biodiversity monitoring system for the Globally Important Agricultural Heritage Systems 'Noto's Satoyama and Satoumi'". Their reporting included the following activities they carried out in order to create a system for monitoring the organisms of Noto's Satoyama and Satoumi together with general public and elementary school students: selecting indicator species for monitoring based on the experts' opinions; producing educational materials and worksheets introducing the indicator species; and carrying out creature observation sessions for elementary schools in Noto region using the educational materials and a smartphone application.
Utilizing the results of this project, Noto GIAHS Biodiversity Working Group plans to promote its efforts to protect and nurture the richness of living organisms in Noto's Satoyama and Satoumi together with local community and develop its activities further.