We surveyed living things in the Senda family garden located in Kanazawa's Nagamachi Samurai District. The garden was built in the Meiji period by the retainer of the 13th lord Maeda Nariyasu, who brought Kenrokuen Garden to completion after the work done by the preceding lords. It is a circuit-style garden that includes a pond, the water for which is taken from Onosho canal, which flows by the residence. Since the garden is connected with the outside by the canal, it has various types of fish and aquatic insects living in it. In summer, sweet fish and fireflies can be seen in the pond.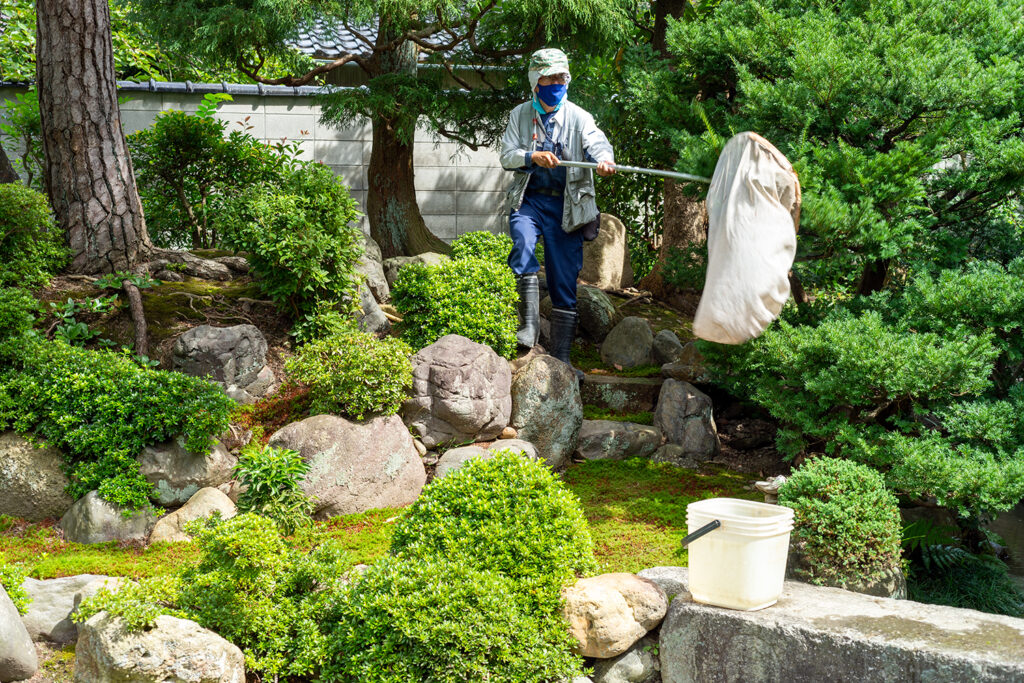 In Kanazawa, which developed as a castle town, there are many gorgeous Japanese gardens that bring the city biodiversity, recreate natural landscapes, and provide us with healing. The gardens have been preserved through daily maintenance. However, there are many gardens that are not being maintained properly due to the ageing of their owners.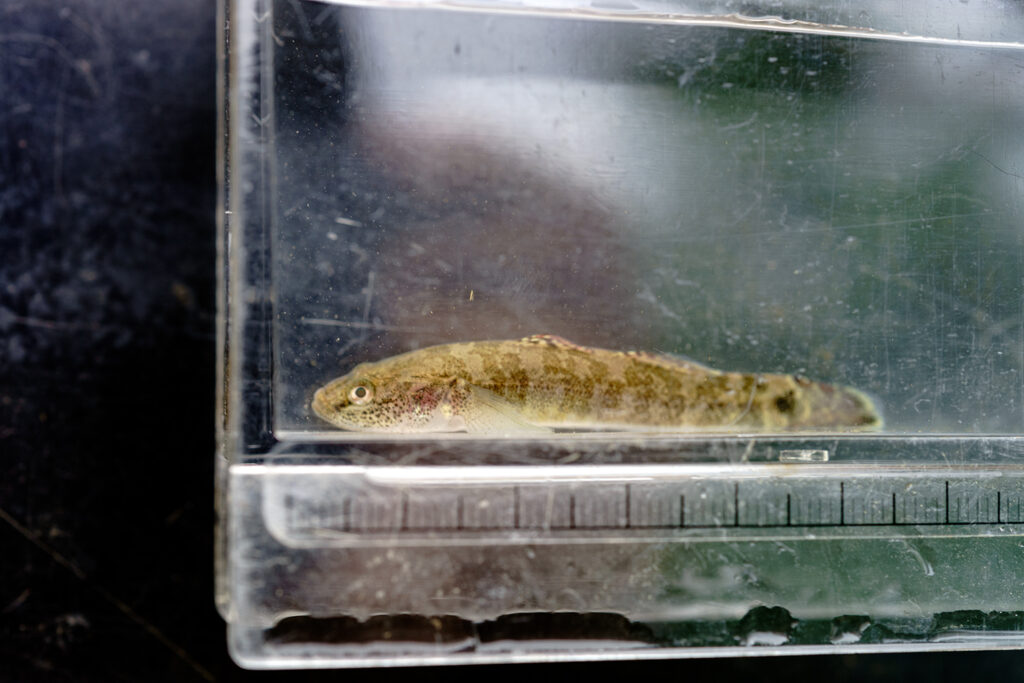 The SUN Project (Sustainable Urban Nature Project) was launched in 2019, and Juan Pastor Ivars, the research associate of UNUV IAS OUIK and other members drew up a three-year plan this year to survey several gardens in the city in order to find out how canals and Japanese gardens play a role in the biodiversity of the urban area. We surveyed the Senda family garden for the third time, after the surveys carried out in May and July. We plan to undertake the fourth survey in November. The survey involves capturing living things and examining the environmental DNA. We take two litres of water from the garden's ponds and from the canals at several points to analyse the DNA.
In addition, based on the idea that the gardens are commons, tours for local residents and tourists to experience garden maintenance are being organised on a trial basis. These tours have a good reputation, as they allow participants to become more familiar with Japanese gardens and gain a deep understanding of them.
We will continue to provide information related to Japanese gardens in Kanazawa. Please look forward to it.
* See the following site for details of the SUN Project.
https://ouik.unu.edu/news/3307
* Please visit the site below to download "Biodiversity Series 5: Gardens Connecting People and Nature in Kanazawa", which was published by UNUV IAS OUIK, edited by Juan Pastor Ivars, Research Associate.
https://ouik.unu.edu/wp-content/uploads/Booklet5-Restoring-Kinship-with-Nature-through-Japanese-Garden.pdf